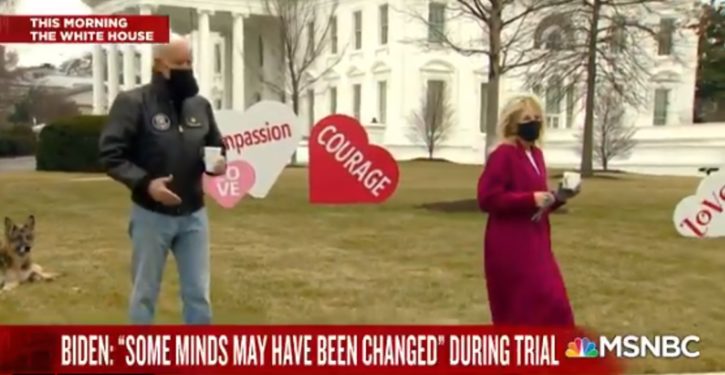 [Ed. – News you can use.]
When President Joe Biden flew aboard Air Force One for the first time this month, he did not spend much time soaking in the moment.

The flight, after all, was only 25 minutes long. He was headed home to Delaware for the weekend, in part to have his foot X-rayed at his orthopedist. And unlike his most recent predecessors, Biden was already familiar with the unique combination of executive swank and military rigor aboard the presidential jet, having flown more than a million miles aboard Air Force Two.

So, like a weary passenger on a commuter shuttle, he spent most of the flight reading the newspaper.

Trending: School District Openly Promotes Implementation Of CRT, High School Presentation Discusses 'Pyramid Of White Supremacy'

[…]

He has found his old stomping grounds familiar, dropping into his onetime office in the West Wing one day last week to show his new vice president the place on the window where his wife wrote him a Valentine's Day greeting in 2009.