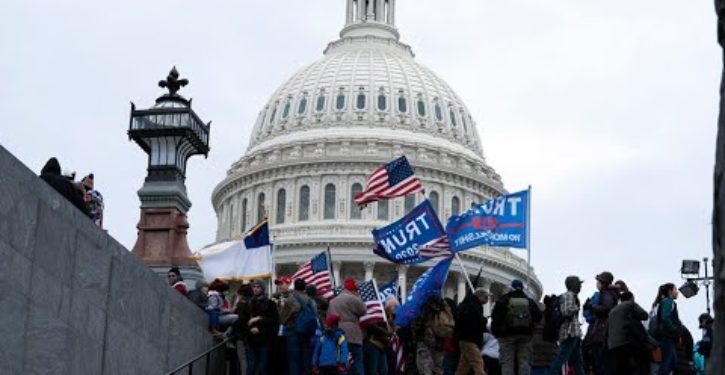 [Ed. – More smoke and mirrors.]
We are told that the DC riot killed five people. Sometimes seven deaths are linked to the riot. But here's the truth, as far as we've been officially told:

Of seven deaths, two were officers who committed suicide after the riot. We have never been given any evidence or any reason to believe that their suicides had anything to do with the riot. …

Of the five who died in or shortly after the riot, one was a man with a pre existing condition who suffered a heart attack. Another suffered a stroke at some point that day and died in a hospital.

Trending: Dem response to GOP blocking 'For the People Act': We 'have to start playing dirtier'

One woman collapsed while in a rush of people outside the Capitol and died. We were told she was "trampled to death." The medical examiner never confirmed that as the cause of death. We have not been given any additional information.