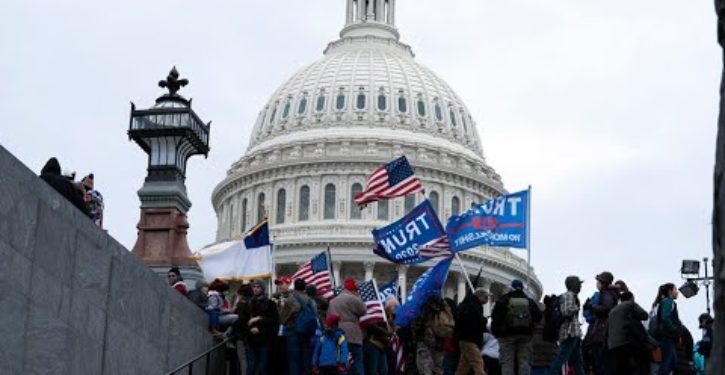 [Ed. – Thank you.  I  don't have a problem with calling it a riot, although every major riot in 2020 was a worse one.  And I want people slammed for it.  But an insurrection it was not.]
What happened January 6 was no "insurrection" in any meaningful sense of the word, especially not to those who survived the riots of 2020, and not to us either. See, I was my old battalion commander's assistant operations officer and I was riding with him in his HUMVEE driving through Los Angeles as it burned in April 1992.

That was a riot. What happened on Capitol Hill was a few dudes dressed like Conan the Fauxbarian acting like fools and occasionally fighting with the cops while a few hundred other dudes took selfies in the Rotunda.

We were in the 3rd Battalion, 160th Infantry, the first combat arms unit on the street during the LA Riot, a riot brought to you by Maxine Waters and other idiots, by the way. There was burning and looting and dozens we can say with absolute certainty were murdered by the LA rioters, unlike at the Capitol. It lasted for days.

Trending: Latest on monitoring Tucker Carlson: Enough to get everybody riled up

[…]

The drama queenery might play on MSNBCNN, but it just makes the base despise the Republican Party even more – which is hard – when that crap comes from our own people. You are not downplaying what actually happened by characterizing it accurately and without the kind of breathless exaggeration the Democrat demagogues delight in.