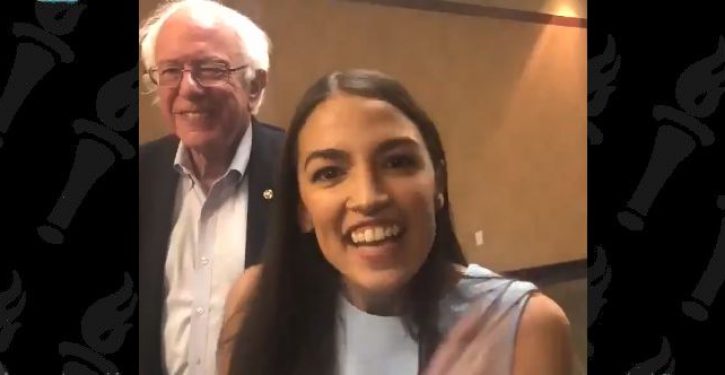 [Ed. – And what exactly what that be?]
Sen. Bernie Sanders (I-Vt.) and Reps. Alexandria Ocasio-Cortez (D-N.Y.) and Earl Blumenauer (D-Ore.) introduced legislation on Thursday that would require the president to declare a national emergency on climate change.

Declaring a national emergency would give President Biden more power to combat climate change, including the ability to direct extra funding to the issue.

The long-shot resolution follows a statement from Senate Majority Leader Charles Schumer (D-N.Y.) suggesting that Biden could declare a climate emergency to be able to take additional actions using emergency powers.

Trending: You know what else is wrong with whites? They're hung up on things like punctuality and rules

However, it would face an uphill battle to cross the 60-vote threshold to become filibuster-proof and could also face opposition from moderate Democrats.

The legislation cites both warming temperatures and a statement from the United Nations's Intergovernmental Panel on Climate Change which calls for "far-reaching, multilevel and cross-sectoral climate mitigation" to prevent climate risks.