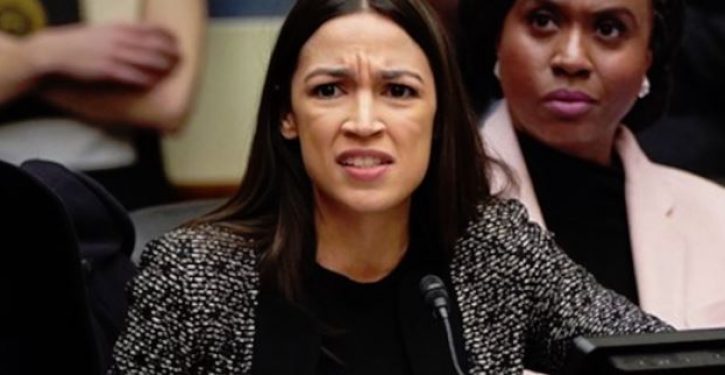 [Ed. – Oops.]
Rep. Alexandria Ocasio-Cortez, D-N.Y., is facing criticism over initial claims she made about the Jan. 6 Capitol riot, with many noting that she wasn't even in the Capitol when it occurred.

The controversy erupted after the New York congresswoman posted a video in which she described a confrontation with Capitol Police at her office, which is located on the larger Capitol complex. But it is not in the Capitol itself — which includes the dome, the House, and the Senate — and was where many rioters stormed in and were seen breaking windows.

Her office is located in the Cannon building, which is accessible through underground tunnels connected to the Capitol as well as via a short stroll down a walkway and across the street. …

Trending: Johns Hopkins Now Requires Double Masking Despite 99% Vax Rate, Booster Requirement And Twice-Weekly Testing

On Wednesday … Rep. Nancy Mace, R-S.C., also blasted media coverage, tweeting that insurrectionists never stormed the hallway that she shares with Ocasio-Cortez.