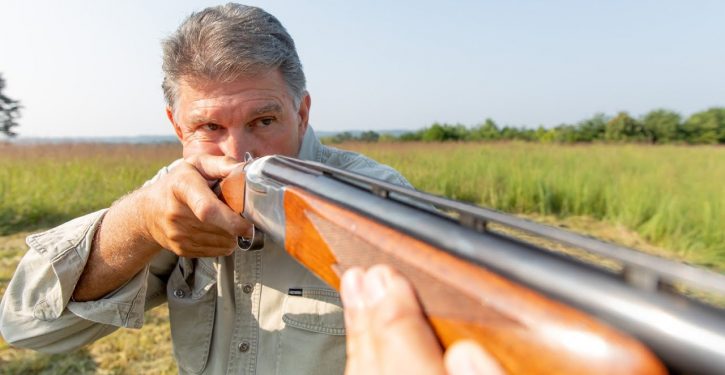 [Ed. – These folks behind AOC are the most far-left practicing electoral politics right now.  Though they'll probably swing and miss, it's interesting that they're aiming so high.  Manchin's up in 2022, and would be harder to bring down from the left.  Sinema's next race is not until 2024.  Especially in Manchin's case, just flipping another Senate seat from red to blue would probably be easier than primarying him from the left in West Virginia.  This looks more like slash-and-burn in the Democratic Party than like angling for advantage in the status quo.]
No Excuses PAC, the driving force behind Rep. Alexandria Ocasio-Cortez's (D-NY) 2018 primary victory over a more moderate Democrat in New York, are taking aim at a number of moderate Democrats, including West Virginia's Joe Manchin and Arizona's Kyrsten Sinema — two of the evenly divided Senate's swing votes.

No Excuses PAC, run by two of Ocasio-Cortez's former aides, wants to run far-left candidates against both Manchin and Sinema, in the hopes that a more reliably liberal Democratic caucus in the Senate means fewer compromises with Republicans. Manchin is currently the deciding vote for most Senate issues; if he throws his support in with the GOP, the Democratic agenda is largely dead on arrival. Sinema is less reliably moderate but is instead unpredictable — an independent Democrat who will not caucus with either the center or the far-left.