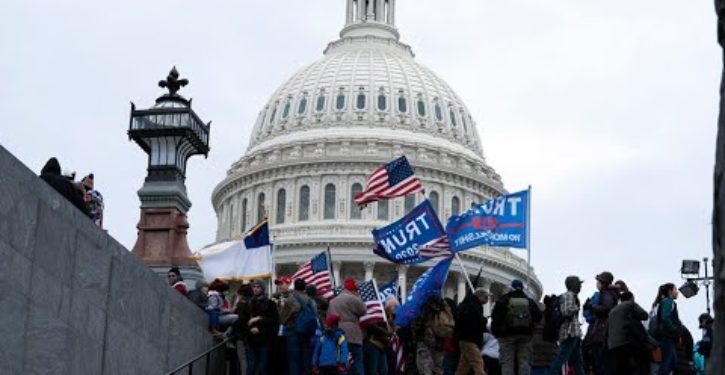 [Ed. – It's hard to express how deeply I sympathize with his family's desire to not have Officer Sicknick's passing made a political football.  That said, authorities (e.g., congressional Democrats) cannot be allowed to misuse the family's very understandable desire for privacy to misrepresent what happened.  It's not for the public to dig into this, but Republicans in Congress need to ensure the truth is known.  It's possible Sicknick would still be with us if not for the riot — but it isn't certain.]
To date, no official description of the attack on Sicknick, 42, has been given. …

On Monday, Law Officer published a news story, which included video of a rioter tossing a fire extinguisher at officers, hitting one on the head. However, there has been no official confirmation this event is connected to Sicknick's circumstances.

Moreover, the website ProPublica offered a different explanation.

Trending: Note: Nonsensical report that 'militia' group is planning attack on U.S. Capitol … *UPDATE*: 'Proves a mirage'

It quoted Ken Sicknick, whom the site identified as the late officer's brother, as saying that Brian Sicknick had communicated with his family and never mentioned a fire extinguisher attack. …

According to what ABC called "sources familiar with the matter," authorities believe Brian Sicknick's death was driven by a medical condition.