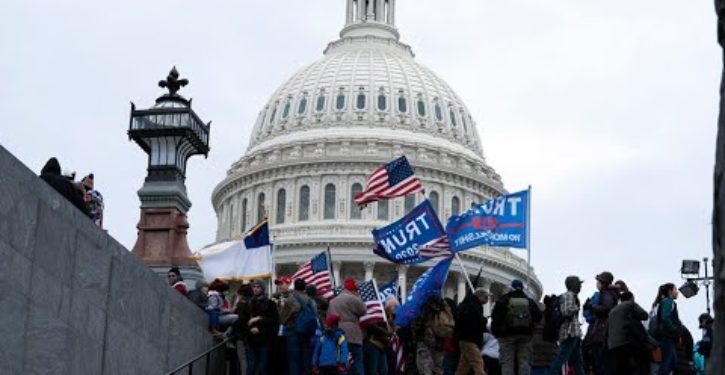 [Ed. – They figure these things out so much faster on the TV cop shows.  The obvious observation: Trump couldn't have incited the pipe bombs with his rally speech.  Nor is there a scenario in which the pipe bombs even make sense in connection to an election-related grievance.]
The FBI revealed Friday that the pipe bombs found by investigators outside the headquarters for the Republican National Committee and the Democratic National Committee had been planted the night before the storming of the U.S. Capitol building.

The bureau said that it "has developed new information regarding the pipe bombs" discovered in the nation's capital, saying that the as-yet-unknown suspect carried a backpack and placed one explosive at the RNC and another at the DNC between 7:30 p.m. and 8:30 p.m. on Jan. 5, describing him as wearing a mask, a gray hooded sweatshirt, and yellow, black, and gray-colored Nike Air Max Speed Turf shoes. The FBI reward for information leading to the suspect's arrest had been raised from $50,000 to $75,000 and has now grown to $100,000 as the bureau tries to figure out who did it.