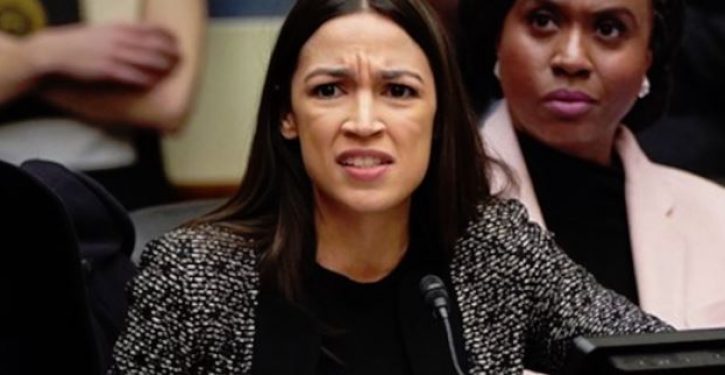 [Ed. – That's what psychologists are for.]
Rep. Alexandria Ocasio-Cortez (D-NY) appeared Thursday on Cuomo Prime Time and spoke about the continuing threat of Republican lawmakers carrying guns onto the House floor. Ocasio-Cortez skipped President Joe Biden's inauguration on Wednesday, choosing instead to support striking grocery workers in the Bronx. But she said safety was a factor in that decision.

"I think we also had very real security concerns as well, as you mentioned earlier. We still don't yet feel safe around other members of congress," Ocasio-Cortez said. "How much is 'we'?" asked Chris Cuomo. Ocasio-Cortez responded, "I think a very considerable amount."

Ocasio-Cortez cited Rep. Andy Harris as proof of a security threat. The Republican congressman from Maryland reportedly tried to sneak a gun into the House chamber but was stopped by Capitol police, at which point he reportedly tried passing it off to someone else.
Trending: Cartoon of the Day: Blind trust