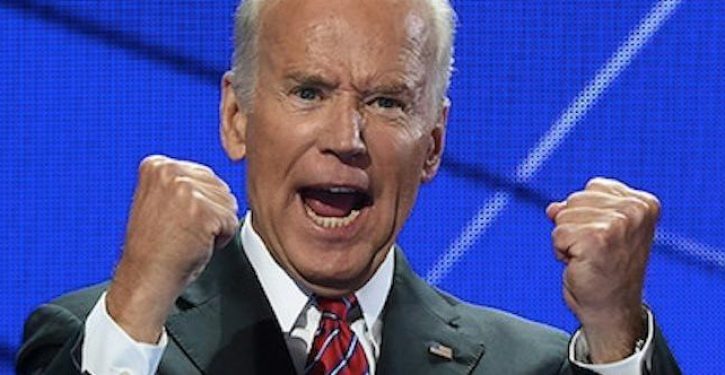 [Ed. – Correction: It would be hilarious if it weren't so pathetic.]
Joe Biden paces as he dictates long portions of his speeches to aides, spinning out thoughts that quickly pile into six, seven or eight paragraphs of copy, only to later be scrapped.

On the 2020 campaign trail, he'd keep groups of supporters waiting inside while he'd hole up in a black car with aides, refining lines of his prepared remarks.

…

Trending: 'Safe streets worker' (police replacement) shot to death in Baltimore

For higher-profile remarks, he'd obsessively rehearse portions until he committed them to memory. And at times through the various iterations of outlining remarks, Biden could grow downright ornery.

"I would never say this," Biden once snapped at an aide, aghast over the prepared remarks he was reviewing, according to a person in the room during a speech prep session last year. "Where did you get this from?'"

The aide explained that Biden had just said it in a public speech a couple of weeks earlier.