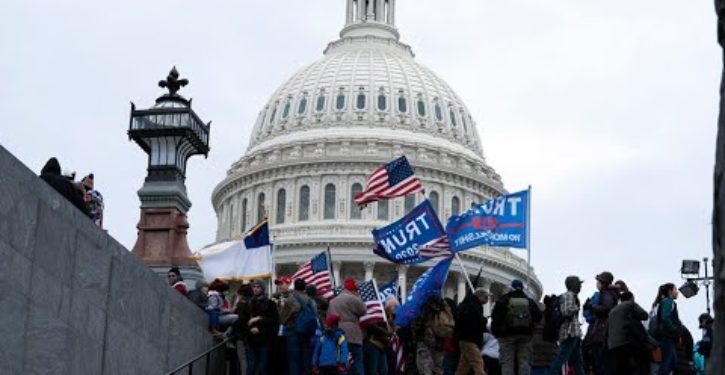 [Ed. – Apparently the "dark-money groups" are Turning Point USA.  Yeah; classic.]
In a letter to IRS Commissioner Charles Rettig, Wyden said some of these groups "may have been involved in inciting or facilitating these illegal acts." In light of that, the Oregon Democrat called for Rettig and the IRS to launch an investigation into the role they played in what took place on Capitol Hill. …

While Wyden's letter does not mention any specific organization, several conservative groups were involved in organizing the rally.

Pro-Trump student group Turning Point USA's affiliated 501(c)(4) nonprofit group, Turning Point Action, bused supporters to the rally. …

Trending: George Mason University to discriminate in faculty hiring based on race

The group that largely organized the Jan. 6 rally is Women for America First, a 501(c)(4) nonprofit.