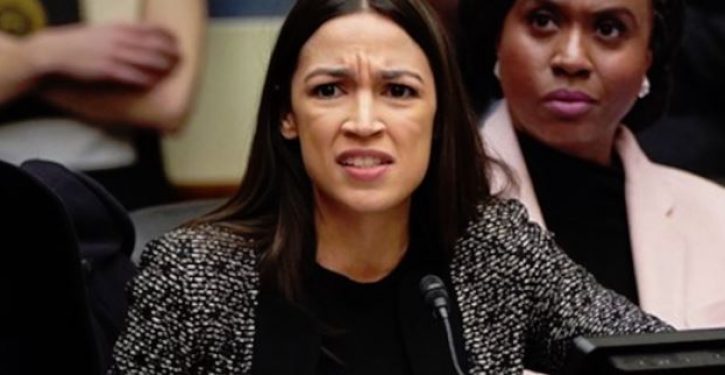 [Ed. – So in addition to her many fatal flaws she also has a persecution complex.]
Rep. Alexandria Ocasio-Cortez (D-NY) claimed during an Instagram Live video this week that she had a close encounter with death during the riot last week at the U.S. Capitol Building, but she declined to give any details on the alleged incident due to what she described as "security concerns."

…

Ocasio-Cortez later suggested that there was some sort of conspiracy that had taken place because something "was wrong from the inside" and that there were "acts of betrayal" by law enforcement that she claims led to her not knowing if an officer was "there to help you or to harm you."

Trending: News flash: Democracy has already been undermined by the Left's behavior since 2016

"It was an extremely traumatizing event, and it is not an exaggeration to say that many, many members of the House were nearly assassinated," she claimed. "It's just not an exaggeration to say that at all.