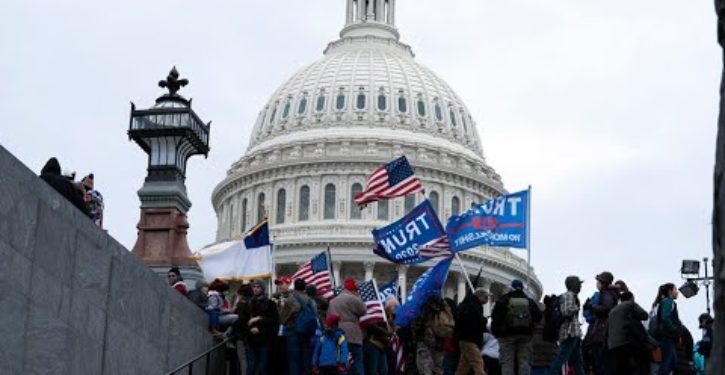 [Ed. – Retired firefighter receiving death threats, gravely concerned for his family's safety after being misidentified on Twitter.  Using a generic feature image here, as there's no reason to keep spreading this poor man's image further.  Leave him in peace.]
David Quinavalle spent January 6th quietly at home in the Chicago area celebrating his wife's birthday, but that didn't matter to a mob of Twitter sleuths looking for the identities of those involved in the Capitol riots. After a picture of one man wearing a CFD cap showed up in the pictures and videos, the mob came after Quintavalle, a retired firefighter with a passing resemblance …

Twitter did its thing, all right … about as badly as one might expect (via Ken Vogel and Twitchy):

[…]

Twitter exploded with unsubstantiated claims Tuesday that Quintavalle — who retired from the fire department in 2016 after 32 years — was the bearded "#extinguisherman" in a surveillance video wearing a "CFD" stocking cap wanted for questioning and "soon to be arrested" by the FBI regarding the fatal beating of U.S. Capitol Police officer Brian Sicknick. …

[…]

Trending: You know what else is wrong with whites? They're hung up on things like punctuality and rules

Update: The actual perp has been identified by the FBI, and he's not Quintavalle, or even from Illinois.