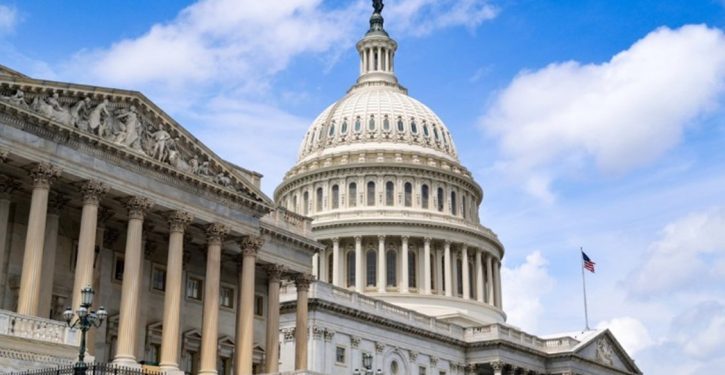 [Ed. – I knew someone would dig up the particulars on this.  I recall the bombing, but didn't remember Clinton commuted their hitches.  Jerry Nadler was in the mix as well, asking for clemency for the bombers.]
On his final day in office, Jan. 20, 2001, President Bill Clinton commuted the sentences of a pair of radical leftists serving time for bombing the U.S. Capitol building, where a 1983 blast shattered the second floor of the Senate wing.
Fact: House Judiciary Committee Chairman @RepJerryNadler got President Clinton to pardon terrorist Susan Rosenberg, who planted a bomb outside the US Senate chamber in 1983 to try to assassinate Republican senators. pic.twitter.com/5AaKYao5FK

— J Michael Waller (@JMichaelWaller) January 9, 2021
Trending: Biden reveals why he won't hold joint presser with Putin

Linda Evans and Susan Rosenberg each served 16 years of lengthy sentences, with Rosenberg escaping 42 years of a 58-year sentence and Evans cutting short a 40-year sentence by 24 years. …

According to a historical chronology of the left-wing group by the Smithsonian Magazine, M19 also carried out successful bombings of an FBI office, the Israel Aircraft Industries building, the South African consulate in New York, and D.C.'s Fort McNair and Navy Yard.