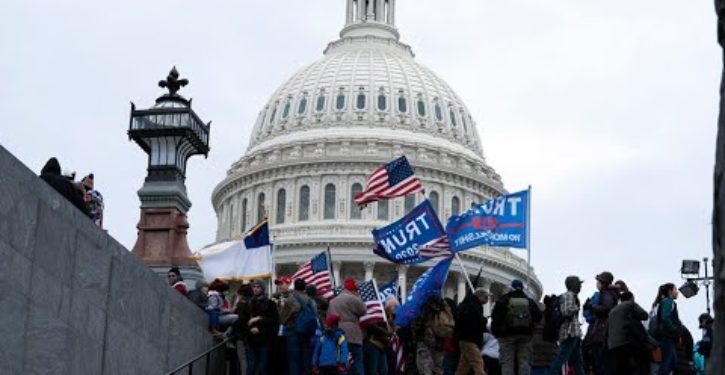 [Ed. – With an ex-wife and no history with the cops in Alabama, but found with several firearms in D.C.  Doesn't sound like the brightest bulb in the pack.  He's charged with possession of a pistol (although he also had an M4 in his truck), as well as the "destructive devices," which were in his truck.  Police searched his vehicle because they saw part of the pistol in it; he wasn't around and they detained him later when he was returning to it.]
A 70-year old Alabama man was arrested yesterday near the U.S. Capitol as rioting broke out amid the certification of Joe Biden's presidential win. …

Coffman is charged with carrying a pistol without a license, which is a felony crime in D.C., as well as unregistered firearm and unregistered ammunition. Additional details surrounding his arrest have not been released.

[…]

Trending: The women of 'The View' unpack reasons for Kamala's unpopularity. Care to guess?

Coffman has no prior arrests in Alabama and does not appear to have any social media presence. Law enforcement officials in Cullman County and Morgan County said they have had no known dealings with him.