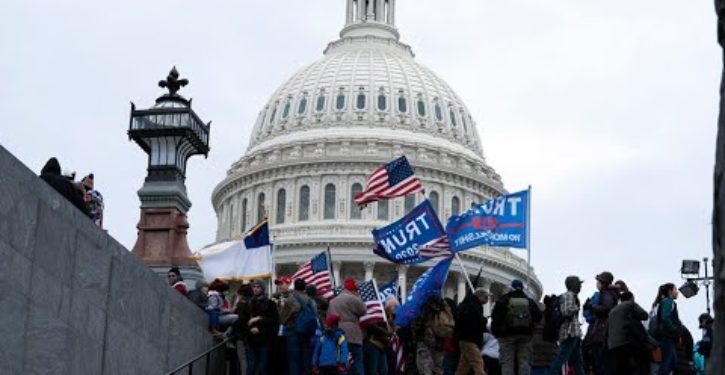 [Ed. – Articles like this should go far in appeasing Trump supporters who looked on with disgust over the last four years as the Democrats and media persecuted the president non-stop.]
It was bad, unspeakably and unfathomably so — utter lawlessness and disorder, carnage in the seat of American government, happening with the seeming encouragement of the outgoing president.

It could have been worse. It might still get there, even with President Donald Trump's statement Thursday morning pledging "there will be an orderly transition on January 20th."

Until Wednesday's siege, when a mob of extremists engaged in an attempted insurrection and violent occupation of the Capitol, there seemed to be little cost to some Republicans in indulging Trump's conspiracy theories, lies and fantasies.

Trending: Trump's end-of-term: Another dead cat bounce in the operational sequence of events

That fiction was exposed by Wednesday's horror. The trauma of the day saw seemingly sincere concerns about election security melt away, amid a newfound bipartisan resolve to finish final certification of President-elect Joe Biden's victory.
(h/t Weasel Zippers)