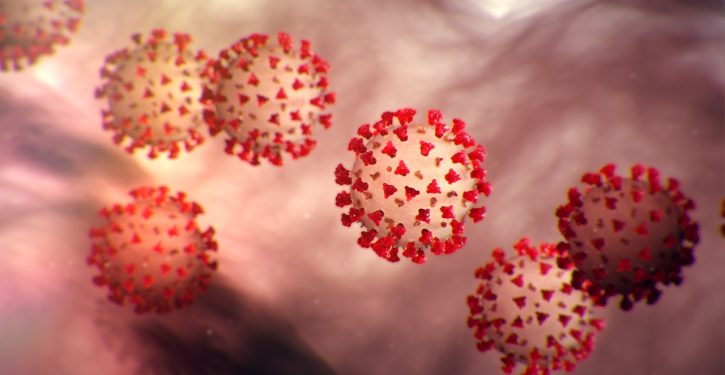 [Ed. – The alarms over this seem suspiciously hysterical.  The White House testing czar said a few days ago that the strain is no more deadly, although it appears more infectious than the previous one.  We seem to know an awful lot about it in a short period of time.  The Colorado man reportedly has no recent travel history, but that would presumably just mean he came in contact with another person who did.]
A new variant of the COVID-19 virus, which is considered more contagious, has been discovered in Colorado. Gov. Jared Polis and state health officials announced Colorado's first case of the COVID-19 variant B.1.1.7, which was previously discovered in the United Kingdom. …

Officials said the Colorado state lab was the first in the country to quickly identify the variant through sophisticated analysis of testing samples.

Scientists in the United Kingdom believe the B.1.1.7 variant to be more contagious than previously identified strains of the SARS-CoV-2 variant, though no more severe in symptoms.

Trending: Dad In Desperate Need Of Heart Transplant Denied After Refusing Vaccine

The currently approved vaccines are thought to be effective against this variant.