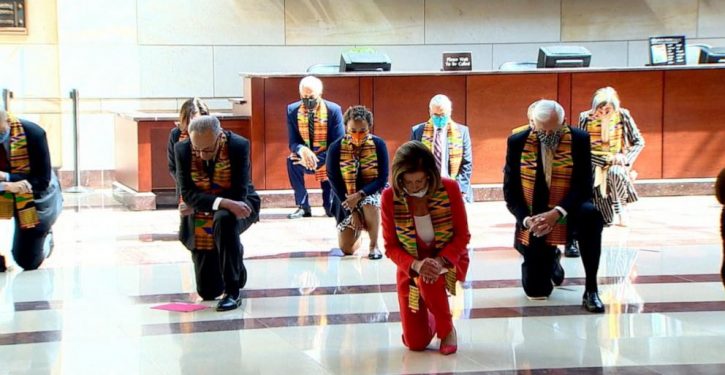 [Ed. – Let's hope 2021 finds them dozing again. All this self-righteous indignation is hard to stomach.]
For me, the defining image of 2020 was also the funniest: that of Democratic lawmakers in the US taking the knee, in solidarity with the Black Lives Matter movement, draped in Ghanaian kente cloth.

Watching thoroughly establishment politicians, House speaker Nancy Pelosi and Senate minority leader Chuck Schumer to the fore, literally kneeling before the new woke politics was striking. It provoked so many questions, not least if Pelosi and Schumer (80 and 70 respectively) would be able to rise again unassisted.

But this absurd attempt at virtue-signalling – which provoked mockery rather than plaudits, even among those it was meant to impress – made one thing clear: that wokeness is the new orthodoxy, and the old elites know this.

Trending: Biden tells Americans they would need nukes and F-15s to oppose the federal government

Divisive, identitarian ideas around race, gender and sexuality have of course been gaining ground in elite circles for some time.