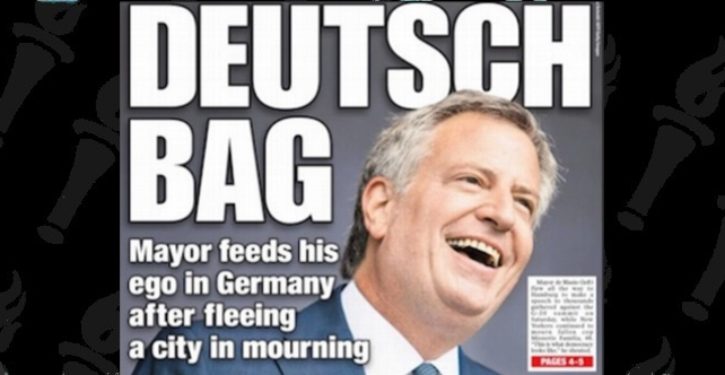 [Ed. – Now there's a (bleeping) surprise.  Although de Blasio has accused Jewish neighborhoods for months of being super-spreaders, he's not prioritizing them for the vaccine.]
Are the Jews to blame for spreading COVID-19 throughout New York City? That's what Mayor Bill de Blasio suggested in an inflammatory tweet back in April, which, in his typical bumbling fashion, he defended for six months before kinda, sorta walking it back. …

[T]his week, the mayor's office launched its "NYC Vaccine for All" campaign, announcing that it will begin offering the COVID vaccine soonest. Who will get it first? Naturally, the neighborhoods "hardest hit" by the pandemic, the mayor's office assured us, 27 of them in total. …

[W]ith most NYC neighborhoods that are home to vast populations of Orthodox Jews … you won't find them on the list.
Trending: A new 'domestic terrorism strategy' brings back an old information playbook