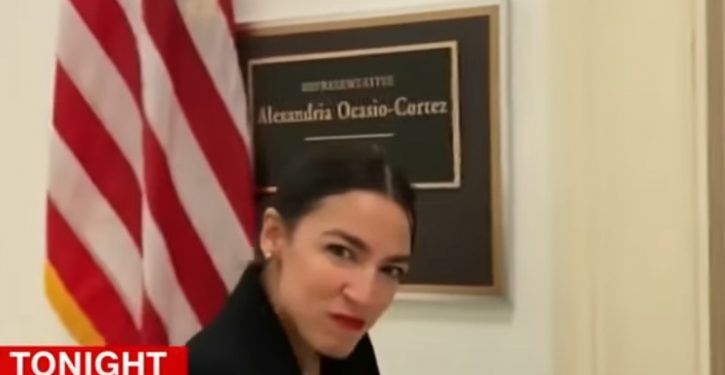 [Ed. – Translation: "Don't even think about it, dear."]
Jay Jacobs, chairman of the New York State Democratic Committee, made it clear where he stands when it comes to rumors of Rep. Alexandria Ocasio-Cortez (D-NY) preparing a primary challenge against Senate Minority Leader Chuck Schumer (D-NY).

"I think it would be a primary driven by ambition more than by need," Jacobs told the New York Post. …

"She has a constituency that admires her and supports her, and they're in her community, and I think it would be a loss for them if she were to do that."

Trending: Judge forces schools to require masks, citing disabilities-rights laws

And Ocasio-Cortez would "absolutely" lose her challenge against Schumer, warned Jacobs, while admitting that he has never met the young lawmaker.