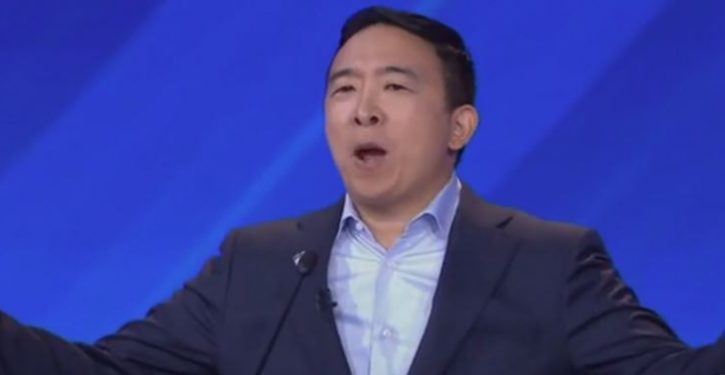 [Ed. – Just what the Rotten Apple needs, another loon advocating for a universal basic income.]
Andrew Yang filed paperwork to run for New York City mayor in 2021, the campaign finance board confirmed.

The 45-year-old tech entrepreneur amassed a loyal following in the Democratic primary and joined at least 35 other candidates who want to succeed the widely unpopular Mayor Bill de Blasio. Yang lives in the Hell's Kitchen neighborhood of Manhattan. He's never run for a city office, but his name recognition and fundraising power could propel him to the list of frontrunners.

The Democratic primary is in June. Before Yang's entry into the race, many thought it would be a two-man fight between city comptroller Scott Stringer and Brooklyn Borough President Eric Adams.

Trending: Biden BLM nominee involved in eco-terrorism case, received immunity for testimony

A Slingshot Strategies survey of 1,000 Democrats obtained by the New York Post from before the announcement found that Yang, if he joined the race, would lead the pack.