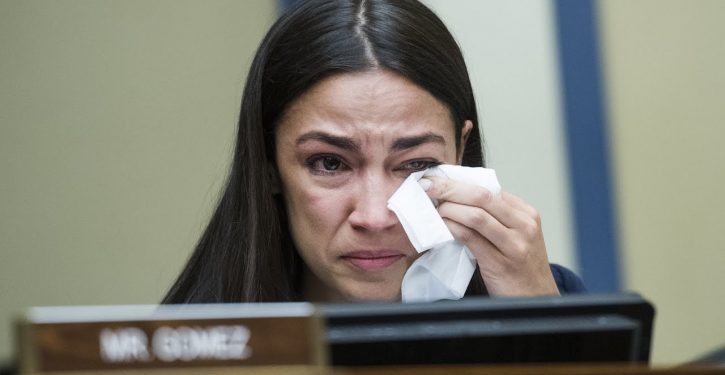 [Ed. – It's nice to be reassured from time to time that America, despite the radical Left's best efforts to destroy it, remains strong and will outlive all of them.]
A new poll by The Heartland Institute and Rasmussen Reports finds that a vast majority of likely voters prefer a free-market economic system over a socialist economic system.

When asked on December 6-7, "Which is better – a free-market economic system or socialism?," 75% of respondents answered "free-market economic system," while just 11% answered "socialism."

Interestingly, most likely voters also have a decidedly negative view of one of America's most prominent socialists, Rep. Alexandria Ocasio-Cortez (D-NY). When asked, "Do you have a very favorable, somewhat favorable, somewhat unfavorable or very unfavorable impression of Alexandria Ocasio-Cortez?," only 18% said "very favorable," while 19% said "somewhat favorable." On the other hand, 38% of likely voters said they have a "very unfavorable" impression of AOC, and 20% said they have a "somewhat unfavorable" impression of her. About 15% said they are not sure.
Trending: The women of 'The View' unpack reasons for Kamala's unpopularity. Care to guess?