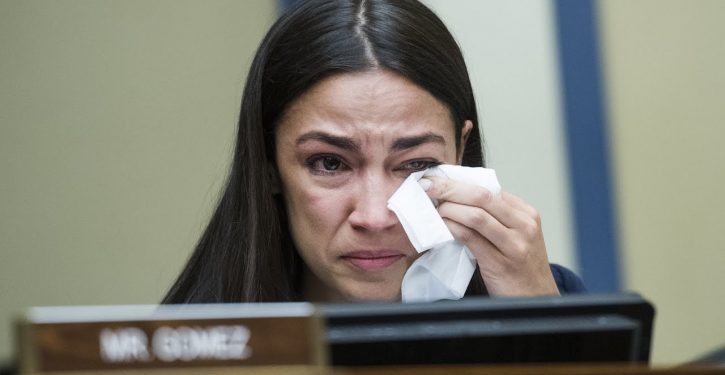 [Ed. – Welcome to the world of losing.]
On Thursday, the House Democratic Steering Committee passed over Ocasio-Cortez and instead gave Democratic Rep. Kathleen Rice, who also represents New York, a seat on the powerful Energy and Commerce Committee.

Rice will be entering her fourth term next year, and Ocasio-Cortez her second.

Rice is more of a moderate than Ocasio-Cortez, who had lobbied hard to win the spot, according to The Hill.

Trending: Report: Defector provided U.S. DIA with China's copy of Hunter Biden laptop contents

The battle for the seat was not without some drama, Politico reported.

Instead of a consensus decision, the duel between New York Democrats for the committee seat went to a secret ballot vote, with Rice winning 46-13, according to the outlet.

During a video meeting prior to the vote, some Democrats were reportedly adamant against rewarding Ocasio-Cortez, who has worked against centrist Democrats in primaries.