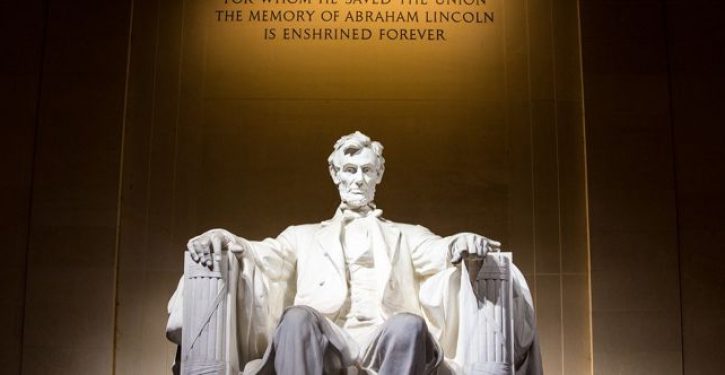 [Ed. – Old guy didn't update his bumper stickers or buy the T-shirt.  He just waged war to keep the Union together while freeing the slaves with the Emancipation Proclamation.]
Dianne Feinstein Elementary School is 1 of 44 schools that will be renamed because the district deemed their namesakes "inappropriate" in October. Feinstein's cancellable offense was raising a Confederate flag in front of San Francisco City Hall while serving as mayor in 1984. …

Schools named after inventor Thomas Edison and Presidents George Washington, Herbert Hoover, and Abraham Lincoln will also be renamed. According to the district, Lincoln, who emancipated slaves, did not demonstrate that "black lives mattered to him."

Other schools and local governments across the country have considered renaming buildings whose namesakes they deem problematic.
Trending: At age 15, Beto O'Rourke wrote a short story fantasizing about killing children, mass murder