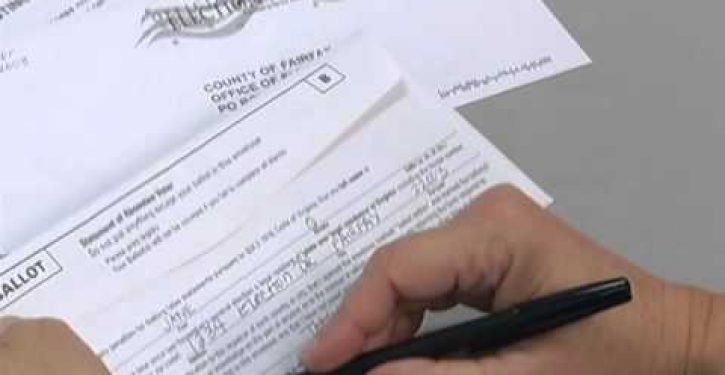 [Ed. – Saw several people on Twitter say Cobb County isn't where you'd start if you were serious.  This starts with the hallmarks of a useless gesture, considering it's after the state has certified its vote and it can't affect the 2020 outcome.  It would have mattered even 10 days ago, but now can only be for show.  This isn't a good-faith effort.]
Georgia is conducting a signature audit of votes in Cobb County and may expand the audit statewide, the secretary of state's office announced on Monday.

Georgia Secretary of State Brad Raffensperger ordered the audit in Cobb County on Monday over concerns that the signature matching process followed when votes were first counted was not conducted properly in the county, according to the Atlanta Journal-Constitution. Raffensperger said he may expand the audit statewide but prioritized Cobb County because of the specific complaint against Cobb County. …

The audit will cover a statistically significant number of ballots from both the primary and general election.
Trending: The women of 'The View' unpack reasons for Kamala's unpopularity. Care to guess?