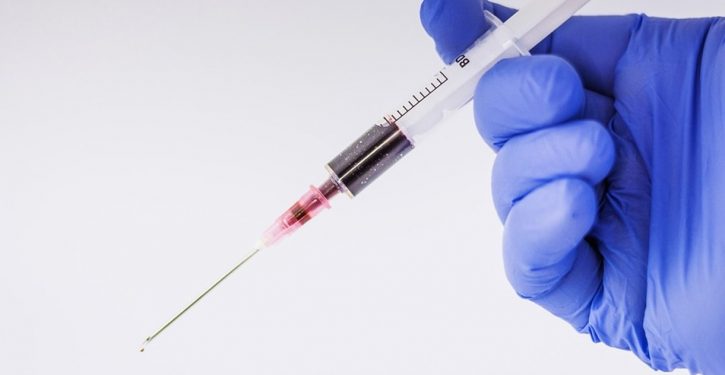 [Ed. – It's necessary for obvious reasons to interpret this finding as the glass being half full. Let us know when the vaccine provides a year's worth of protection.]
Moderna's vaccine against COVID-19 has been shown to create immunity against the bug for at least three months, the biotech company said.

Thirty-four healthy adults who received two doses of Moderna's vaccine candidate, mRNA-1273, were shown to have antibodies for 90 days, according to new findings published Thursday in the New England Journal of Medicine.

The first dose "produced high levels of binding and neutralizing antibodies that declined slightly over time, as expected, but they remained elevated in all participants 3 months after the booster vaccination," the study said.

Trending: Judge forces schools to require masks, citing disabilities-rights laws

The two doses were administered 28 days apart.

The report did not make clear what level of risk people would have after 90 days and whether another shot would be needed.

Earlier this week, Moderna asked the US Food and Drug Administration for emergency use authorization, saying data shows its vaccine is more than 94 percent effective against coronavirus.