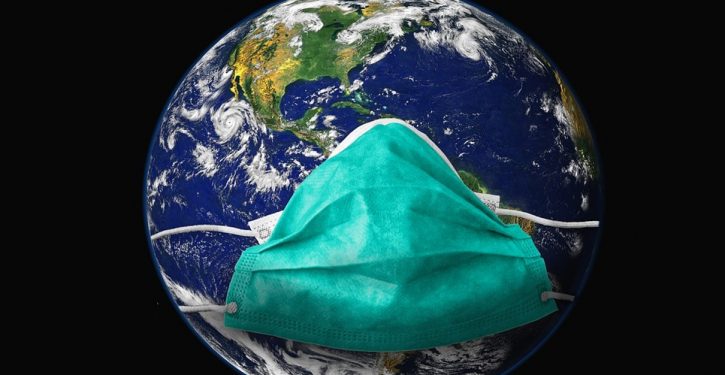 [Ed. – Watch this closely.  This is a perfect way to get a precedent of "alternative policing" going.  It won't just be Karens manning those patrols; this is an entry crack for Indivisible, It's Going Down, and other radical-left groups to establish a presence that starts out seeming only mildly pernicious.]
Volunteers will walk major streets around Pasadena to hand out masks to those who don't have them and make sure those who do are wearing them.

Pasadena city spokesperson Lisa Derderian told CBSLA Thursday the Rose Bowl Loop has been an area of concern. Last weekend, code enforcement officers informed 75 runners on the Rose Bowl loop trail that they need to wear face coverings. …

Derderian said about 60 signs reminding people to wear masks were taken down or vandalized this week.

Trending: Biden tells Americans they would need nukes and F-15s to oppose the federal government

Meanwhile, a limited stay-at-home order took effect Friday for Pasadena.