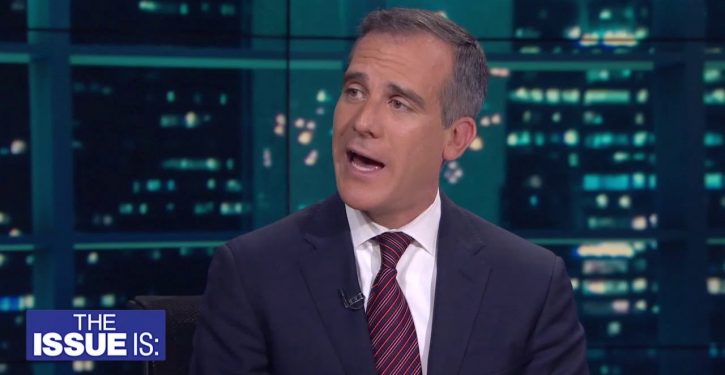 [Ed. – It's OK if churches stay closed but the show must go on.]
After a night of outrage, the mayor of Los Angeles has recalled the city's plans to halt coronavirus testing so that the "She's All That" remake could film at Union Station.

Mayor Eric Garcetti announced the reversal on Twitter in the wee hours of Tuesday morning.

"My team has worked to reopen testing at Union Station on Tuesday," he wrote. "The 504 Angelenos who were scheduled for a test there can visit the kiosk as originally planned."

Trending: Report: Defector provided U.S. DIA with China's copy of Hunter Biden laptop contents

On Monday, many LA residents shared their anger online after they received an email announcing that their free scheduled COVID-19 test at the station had been canceled with less than 24 hours' notice. "We apologize for the inconvenience and delayed notification but LA Union Station Kiosk site has had to cancel all appointments for December 1 due to an event being held at the location," the email read, according to screenshots.