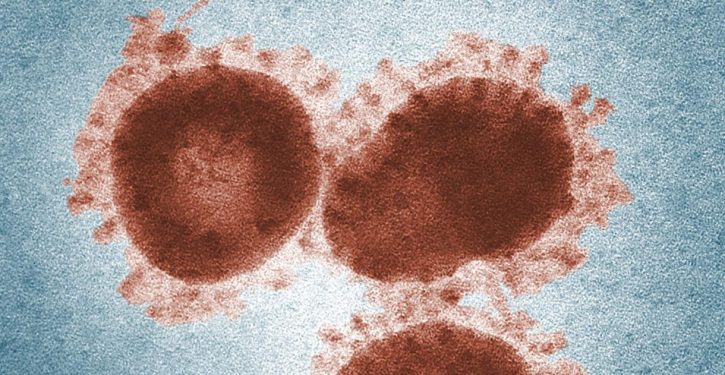 [Ed. – That certainly prompts the question whether there will be something for mouth-breathers.  Ba-DUMP-bump.  (I suppose if the spray elicits an immune response in the throat as well as the nasal passage, that will do the trick.  Curse you, literalists who would leap in to sabotage a joke already so weak it should never have been uttered.)]
Scientists at the University of Pennsylvania and the biotech firm Regeneron are investigating whether technology developed for gene therapy can be used to make a nasal spray that will prevent infection with the new coronavirus.

The idea is to use a weakened virus as a delivery truck to carry genetic instructions to cells within the nose and the throat, which will in turn create powerful antibodies to stop SARS-CoV-2 from invading our bodies.

"The advantage of our approach is that you don't need a competent immune system for this to be effective," James Wilson, a professor of medicine at Penn who is leading the project told AFP.
Trending: Judge forces schools to require masks, citing disabilities-rights laws