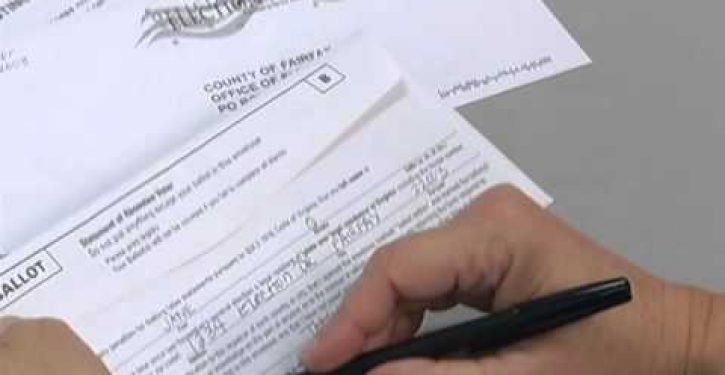 [Ed. – The mail-in voting fiasco was possible only with the help of the media.]
If only, oh, if only there had been someone to warn us that widespread mail-in voting would lead to chaos! If only someone had told us that an unlimited reliance on absentee ballots would create an election disaster.

If only someone had said … "They want to send in millions and millions of ballots. And you see what's happening… It's going to be a catastrophe."

And well, yes, Donald Trump did say that, repeatedly. But it was hard to hear him over all the — ahem — "fact-checking."

Trending: A new 'domestic terrorism strategy' brings back an old information playbook

Go online and Google "Trump mail-in voting." On the first page, you'll find: "Trump's Repeated False Attacks on Mail-in Voting." "How Donald Trump's Attacks on Mail-in Voting Hurt Democracy." "FACT CHECK: Trump Keeps Pushing Debunked Mail-In Voting Claim." If you search for the same thing on YouTube, you will hear about Trump's "false attacks," his "baseless attacks," his "dangerous attacks," on widespread mail-in voting.