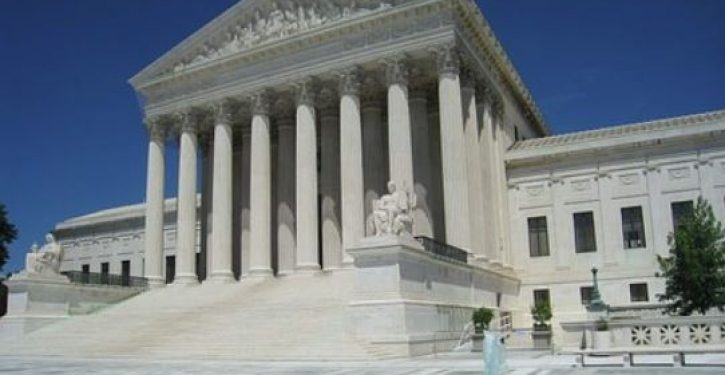 [Ed. – The Trump campaign already had this as a win from the appeals court, but the order was appealed.  Insisting on accepting the late ballots already violates state law, which has not been changed by the legislature.  The Democrats have been getting special rulings from the courts to violate state law.  The Supreme Court is acting in the spirit of state law by ordering that the out-of-compliance ballots be separated out and not mixed in with the compliant ballots.]
A few hours after the Trump campaign filed an emergency appeal with the U.S. Supreme Court over late-arriving ballots in Pennsylvania, the Supreme Court ordered Pennsylvania election officials to separate ballots arriving after 8 p.m. on Election Day and to count the late ballots separately.

The Trump campaign filed an emergency appeal on Friday asking the court to make sure Pennsylvania's 67 county boards are separating late-arriving ballots as ordered by Pennsylvania's Secretary of State. …

The Pennsylvania Supreme Court ruling in October allows ballots to be counted as long as they are postmarked by Nov. 3 or in cases where the postmark isn't legible. The Pennsylvania Supreme Court has also ruled that mail-in ballots cannot be thrown out when the signature on the ballot clearly doesn't match the signature on the voter's application.
Trending: The key supporting effort appears to be underway on Trump's operational timeline