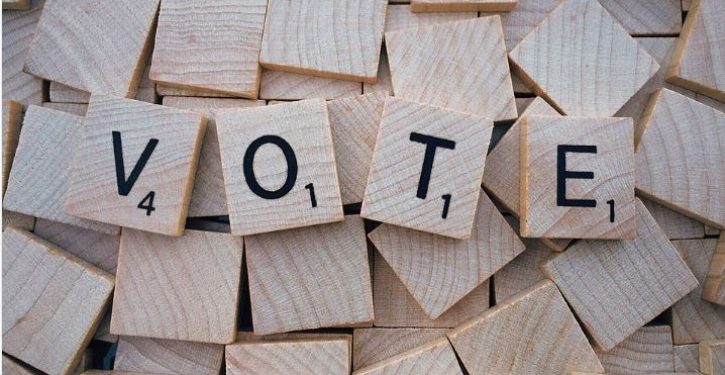 [Ed. – This sounds like a very weird episode.  For one thing, a key witness had previously declined to have what she said was an invalid vote in her name be voided (so she could cast a provisional ballot), because she didn't want to get anyone in trouble.  Doesn't compute.  I don't find it at all credible that Adam Laxalt and the GOP actors in Nevada are this discombobulated on simple stuff.  Note: the Trump campaign is not a participant in this suit.]
Former attorney general and Trump campaign co-chair Adam Laxalt, who attended the press gathering, said the campaign had identified tens of thousands of ballots cast by voters who moved out of Clark County or were deceased.

Few of those claims made it onto the lawsuit, save for testimony by a 78-year-old legally blind Las Vegas woman named Jill Stokke who alleged that she was unable to cast an in-person ballot because someone else had previously turned in her mail ballot. …

But evidence presented by attorneys for the Nevada Secretary of State said that a trio of county election officials, including Clark County Registrar of Voters Joe Gloria, had reviewed Stokke's signature on the mail ballot and determined that it matched her registration record. They offered her the ability to file an affidavit and cast a provisional ballot, but Stokke allegedly refused and said she did not want to implicate anyone for committing a criminal act.
Trending: Stowaway Hid In Wheel Well Of Plane During Flight From Guatemala To Miami