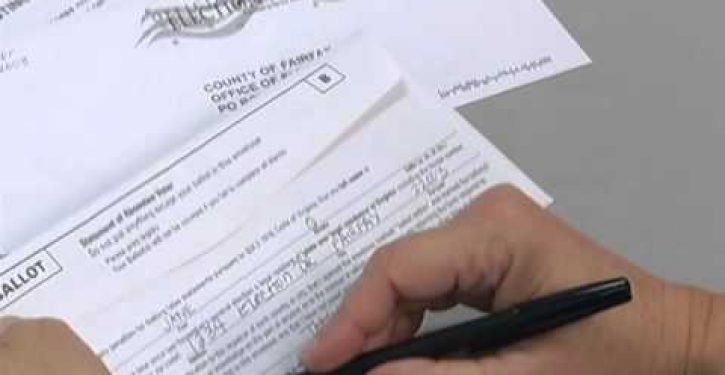 [Ed. – As Just the News says, this is a specific claim being made by a named individual.  Obviously, how the FBI handles it will be of as much interest as the claim itself.]
The FBI is investigating allegations of election fraud in Detroit after a city worker stepped forward and claimed election workers were asked to backdate ballots that had come in after the election deadline had passed, multiple officials said.

A senior law enforcement official in Washington confirmed that an investigation was opened after the whistleblower's concerns were forwarded from the Michigan Republican Party. "The FBI is investigating," the official said.

GOP officials in Michigan said the whistleblower was identified and assisted by Phill Kline, the head of the Thomas More Society's Amistad Project, which has been litigating voting disputes and irregularities across the country for months.
Trending: Biden daughter's diary spoke of being sexualized at young age, taking 'inappropriate' showers with Joe Biden