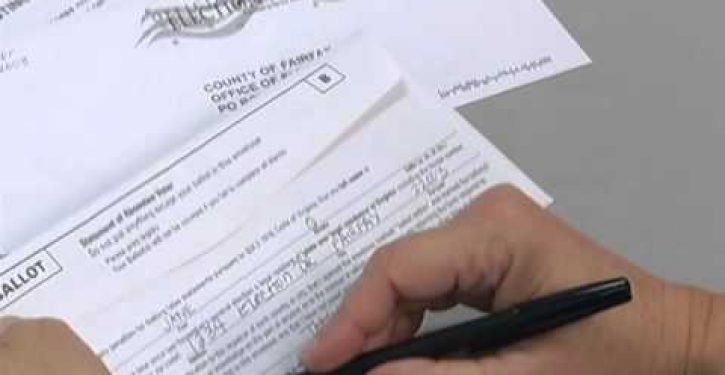 [Ed. – That reportedly is what state law prescribes, meaning the court is declining to act like a big baby and rewrite the rules on the fly, any old way it wants.  A cause for rejoicing.]
Ballots received after 8 p.m. on Election Day in Michigan cannot be counted, an appeals court ruled on Friday, a reminder that election rules in many states remain in flux just over two weeks before the election.

A lower court had previously ruled that ballots postmarked by Nov. 2 and received within 14 days of Election Day, the deadline for certifying election results, could be counted.

It is not clear whether this latest decision will be appealed to the Michigan Supreme Court.
Trending: Schools say they teach critical race theory, even as education reporters falsely deny it