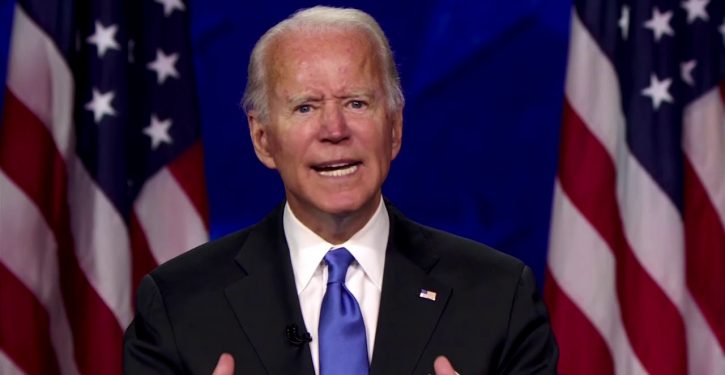 [Ed. – Chicanery at the polls is one of the chief wins he can win the election.]
Democratic nominee Joe Biden said the only way he could lose the 2020 election was through "chicanery," before later adding he would accept the results of the election.

"Make sure to vote," the former vice president told voters at a campaign stop in Pennsylvania, "Because the only way we lose this is by the chicanery going on relative to polling places."

Biden said that President Trump was trying to discourage voting by casting doubt on mail-in ballot security and telling supporters to "go to polls and watch very carefully" on Election Day.

Trending: Police Officer And 3 Others Die After Authorities Find 12-Year-Old Boy Shot In The Face

Before leaving Pennsylvania, Biden clarified his comments to reporters. He said his remarks were  "taken a little out of context," adding, "I'm going to accept the outcome of this election, period."

"What I was referencing is the attempts that are made to try to influence and scare people from voting," … the Democratic nominee continued.