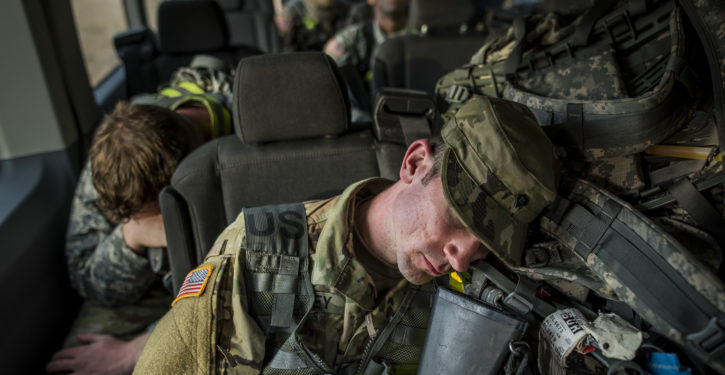 [Ed. – Welcome to this pansy's army.]
The warriors known for waking up at the crack of dawn are now advised to get plenty of rest.

In a measure that may seem to contradict the motto "Army Strong," the military branch's latest exercise guidelines encourage recruits to practice aggressive napping, meditation and warm baths. The unorthodox activities are part of a revamp of the US Army's physical-fitness training field manual, now called the "FM 7-22 Holistic Health and Fitness."

"Soldiers can use short, infrequent naps to restore wakefulness and promote performance," the booklet recommends, adding that they should "take longest nap possible" when "available sleep time is difficult to predict."

Trending: The key supporting effort appears to be underway on Trump's operational timeline

In general, the Army manual suggests that soldiers get seven to eight hours of sleep a night, which soldiers can help facilitate by listening to soothing music or taking a warm bath before hitting their cots.