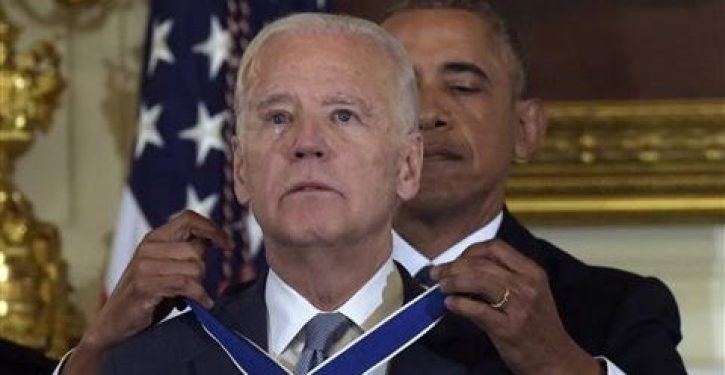 [Ed. – Biden's already rehearsing his acceptance speech, which will include the observation that this is a 'big f*cking deal' for him.]
A member of the British Parliament on Tuesday announced he has nominated Democratic presidential nominee Joe Biden for the Nobel Peace Prize.

"When others have resorted to violent solutions, [Biden] has argued that the best force is the force of argument," Chris Bryant, a member of the Labour Party, told the Standard. "Because guns can stop a heart but well-placed words can change many hearts, and many hearts can change a world."

Any head of state or national politician can nominate someone for the prize. A far-right member of the Norwegian Parliament, Christian Tybring-Gjedde, has nominated President Trump for the honor in both 2018 and 2020.

Trending: Stowaway Hid In Wheel Well Of Plane During Flight From Guatemala To Miami

"For his merit, I think he has done more trying to create peace between nations than most other peace prize nominees," Tybring-Gjedde said in 2020, citing the U.S.-brokered deal normalizing relations between Israel and the United Arab Emirates.