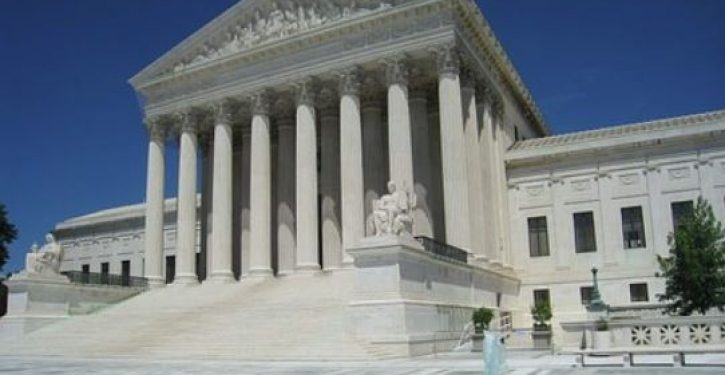 [Ed. – Yes, Democrats are proposing term limits for the justices now.  Not that this hasn't been discussed before, but the timing is so obviously a function of partisan worry rather than generic justice-system management.  It's interesting because I'm not inherently opposed to limits for SCOTUS, but now just isn't the time to accept that Democrats are proposing them in good faith, given all their threats about prejudicing the justice system and the confirmation process.]
Democrats in of the House of Representatives will introduce a bill next week to limit the tenure of U.S. Supreme Court justices to 18 years from current lifetime appointments, in a bid to reduce partisan warring over vacancies and preserve the court's legitimacy.

The new bill, seen by Reuters, would allow every president to nominate two justices per four-year term …

The bill – the Supreme Court Term Limits and Regular Appointments Act – is the first to try to set Supreme Court term limits by statute, according to Gabe Roth, the executive director of Fix the Court, a judicial transparency group whose campaign for high court term limits has been gaining attention.

Trending: Trump's end-of-term: Another dead cat bounce in the operational sequence of events

Some legal observers, including those who favor term limits, say they must be accomplished through an amendment to the U.S. Constitution, which has been interpreted as requiring life tenure for federal judges and justices.