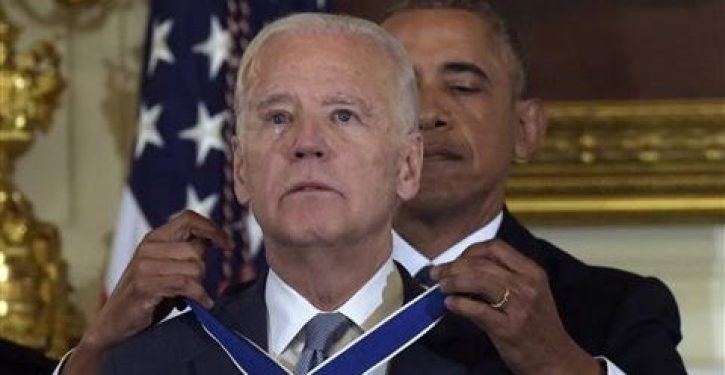 [Ed. – This is the group that "war-gamed" the election and "discovered" – by having erstwhile Republicans like Bill Kristol play the "Trump" role — that "Biden" (John Podesta) would have to refuse to concede after the vote.  Hilariously, the TIP bills itself as non-partisan and interested only in a fair election.]
The Transition Integrity Project purports to be a neutral force but, in reality, the initiative is replete with fervent Never Trumpers and hard leftists. Not a single Trump-supporting Republican has been identified as a member.

The project "war-gamed" election outcomes where Biden, played by John Podesta, refused to concede the election.

And this revelation – donations between September 12th, 2019 and February 19th, 2020 totaling $5,100 to the Biden campaign from the project's founder – is yet another blow to its facade of bipartisanship and neutrality.
Trending: Was Joe Biden wearing a 'wire' during last night's debate?