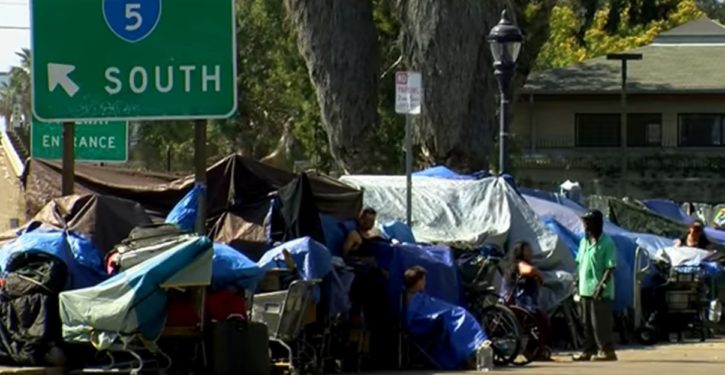 [Ed. – Who's kidding who? This has been going on for some time now, and it's a reaction to the conditions liberal politicians have created.]
The cityscape resembles the surface of a distant planet, populated by a masked alien culture. The air, choked with blown ash, is difficult to breathe.

There is the Golden Gate Bridge, looming in the distance through a drift-smoke haze, and the Salesforce Tower, which against the blood-orange sky appears as a colossal spaceship in a doomsday film.

San Francisco, and much of California, has never been like this.

Trending: Watch Democratic nominee Biden implode when asked about newly unearthed Hunter dirt

California has become a warming, burning, epidemic-challenged and expensive state, with many who live in sophisticated cities, idyllic oceanfront towns and windblown mountain communities thinking hard about the viability of a place they have called home forever. For the first time in a decade, more people left California last year for other states than arrived.