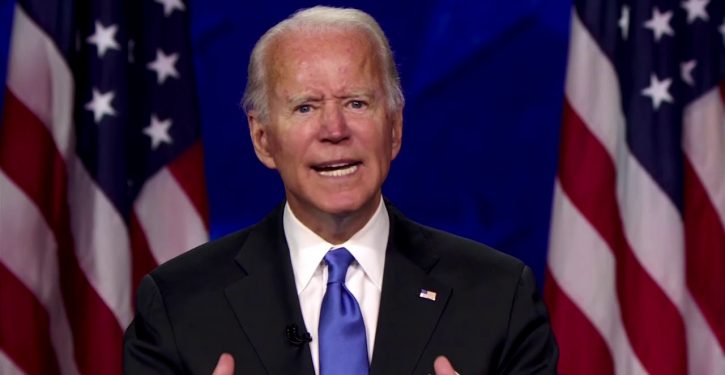 [Ed. – An amusing indictment from a man who 'accidentally' became the Democrats' nominee.]
Former Vice President Joe Biden acknowledged Thursday that President Donald Trump is making peace between Israel and several Arab states, but he said that he was doing so "accidentally."

"I think Trump is going to accidentally do something positive here, in terms of this issue of … other Arab states" making peace and establishing normal relations with Israel, Biden told a fundraiser hosted by the far-left J Street organization, as quoted by the Times of Israel.

As Breitbart News noted Friday, Biden's main argument was reportedly that Trump had "put Israel in danger," despite the peace agreements, because he had withdrawn from the Iran nuclear deal, and the Iranian regime was enriching uranium.

Trending: Biden 'did not come off as clinically senile' during the debate? We'd like a second opinion

However, an intelligence trove seized by Israel and revealed by Israeli Prime Minister Benjamin Netanyahu in 2018 showed that Iran had never intended to suspend its nuclear program.