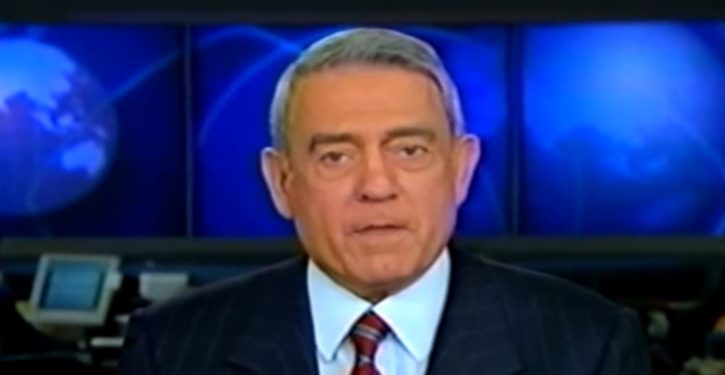 [Ed. – The man who lives in a bubble. Kind of hard to believe he went there, after the same thing, you know, cost him his job back in 2004.]
Rather has become this unofficial elder of American journalism. He's not. He's a fake-news peddler. The original gangster of them all. The Killian documents were fake, Dan. Fake! But to him, and his former team at CBS, maybe they seemed believable, right? … [W]ith The Atlantic doing the same thing, peddling an anti-Trump news story to help better the odds for Joe Biden … Rather said that, uh, the story is believable…whether it's true or not. Wait, excuse me (via Breitbart):

Former CBS News anchor Dan Rather … doubled down Tuesday on his support for a story in The Atlantic claiming President Donald Trump disparaged the troops.

[…]

"Whether he said it or not, it is believable," Rather said.