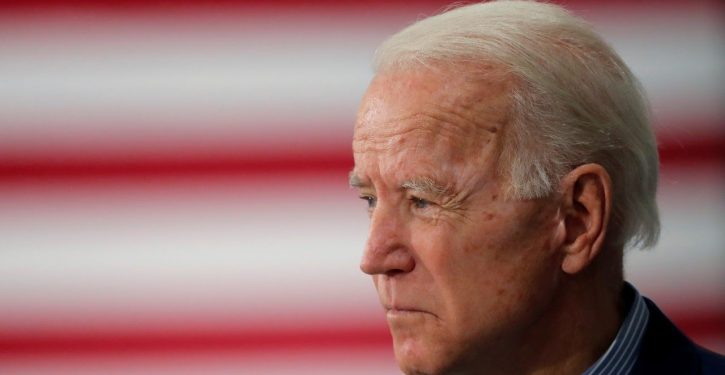 [Ed. – I'm not sure if that will make him look more like a radical socialist, or less.  Biden seems to live in his own world now.  One is tempted to ask, "Are the people who will shoot you in the room right now, Mr. Vice President?"]
The 2020 Democratic presidential nominee and two-term vice president joked that the community leaders gathered at Kenosha's Grace Lutheran Church Thursday to discuss racial injustice and police brutality would shoot him if he prattled on about his tax plan.

"If you make less than $400,000, you're not going to get a penny tax, and you're going to get a tax cut if you make under $125,000," he started saying. "I'm not going lay it out for you. I won't now because they'll shoot me."

Biden mentioned his tax plan in response to residents' concerns, listing some of his policy prescriptions aimed at mitigating perceived inequality and discrimination.
Trending: Was Joe Biden wearing a 'wire' during last night's debate?