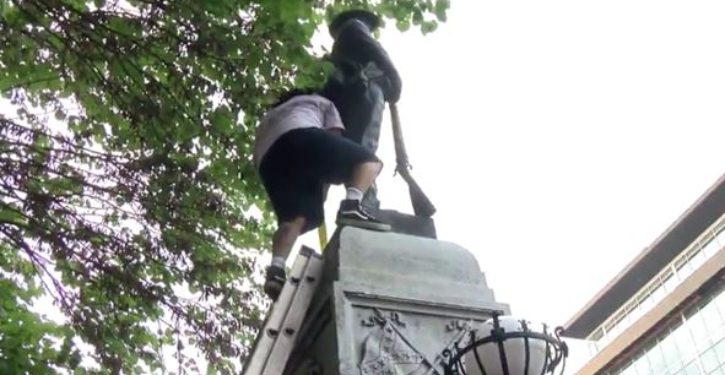 [Ed. – The Ford Foundation has stepped it up, it appears.  They've been doing this all along, but I hadn't realized the extent of it in 2020 before.  There's a lot more at the link, including well-known names like Dream Defenders and Workers World Party.  Super sleuthing by Federalist.]
Claiming to be America's second-largest private foundation, the Ford Foundation has poured almost $2 billion into groups active in "disrupting systems to advance social justice," according to its grant database.

The Ford Foundation boasts key members of the Joe Biden and Kamala Harris campaign as alumni executives. Harris's sister and ex-campaign chairwoman Maya Harris served as the Ford foundation's vice president alongside Biden's now senior advisor, Cristóbal Alex, who served as its program director during the Obama presidency.

Some of Obama's top staffers are now Ford Foundation's top staffers. Taara Rangarajan, now Ford's chief of staff, served as Obama's national security advisor from 2013-2016. Before that, she served as a special assistant to Susan Rice during the Benghazi affair. Another Ford exec, Xavier de Souza Briggs, served as President Obama's associate director of the Office of Management and Budget.
Trending: Biden 'did not come off as clinically senile' during the debate? We'd like a second opinion