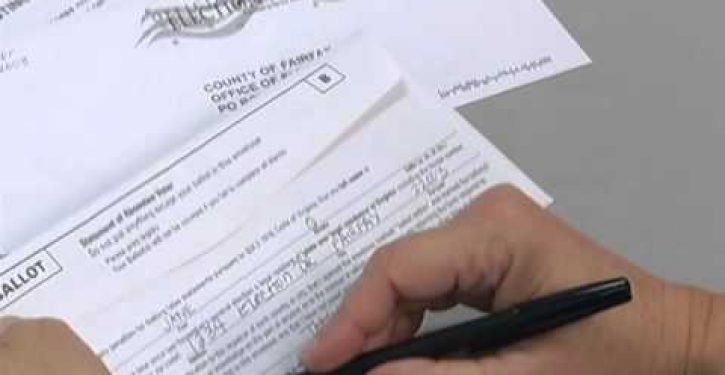 [Ed. – It's this easy.]
Mail-in voting can be complicated — tough enough that 84,000 New Yorkers had their mailed votes thrown out in the June 23 Democratic presidential primary for incorrectly filling them out.

But for political pros, they're a piece of cake. In New Jersey, for example, it begins with a blank mail-in ballot delivered to a registered voter in a large envelope. Inside the packet is a return envelope, a "certificate of mail in voter" which the voter must sign, and the ballot itself.

That's when the election-rigger springs into action.

Trending: Why we had to go through all this

The ballot has no specific security features — like a stamp or a watermark — so the insider said he would just make his own ballots.

"I just put [the ballot] through the copy machine and it comes out the same way," the insider said.