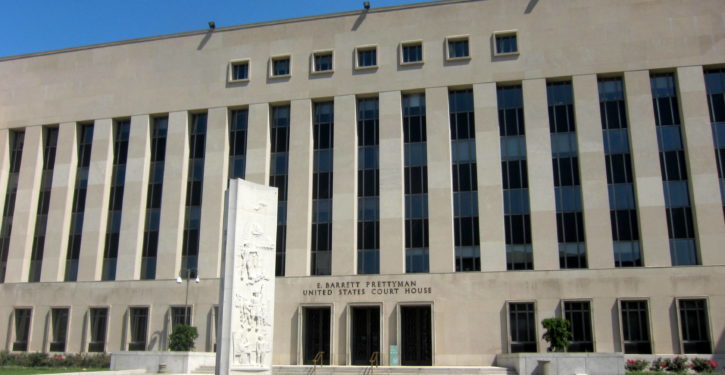 [Ed. – Someone on Twitter noted the 8-2, en banc ruling is along "party" lines; i.e., the 8 are Democratic presidential appointments.  The whole thing is surreal.  A judicial system this rotten can't remain as it is.  This is so clearly a coordinated effort to string Flynn along – probably until the election.  But the target date would relate to the motive, and I'm not sure the motive is merely keeping Flynn silent until 3 November.]
A federal appeals court in Washington declined Monday to order the dismissal of the Michael Flynn prosecution, permitting a judge to scrutinize the Justice Department's request to dismiss its case against President Donald Trump's former national security adviser.

The decision keeps the case at least temporarily alive and rebuffs efforts by both Flynn's lawyers and the Justice Department to force the prosecution to be dropped without any further inquiry from the judge, who has for months declined to dismiss it. The ruling represents the latest development in a criminal case that has taken unusual twists and turns over the last year and prompted a separation of powers tussle involving a veteran federal judge and the Trump administration.