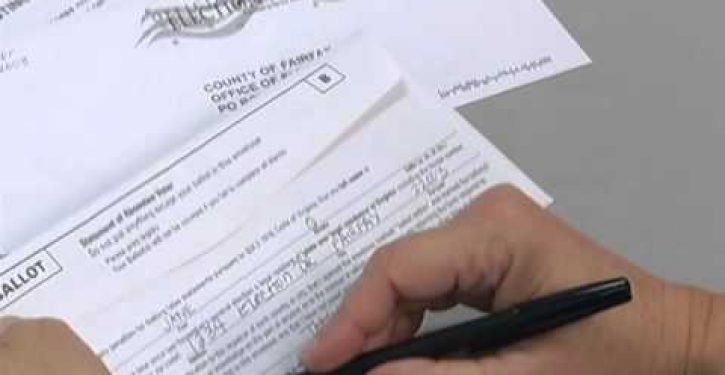 [Ed. – Wait, say no more. If the CEO of something called 'the National Vote at Home Institute' says they're absolutely safe, who are we to quibble?]
"[Drop boxes] are absolutely safe," says Amber McReynolds, CEO of the National Vote at Home Institute. …

Enthusiasm for ballot drop boxes has not, of course, materialized from thin air. In recent weeks, the nation has been gripped by a growing panic over whether the United States Postal Service will be able to handle what many election experts predict will be a surge in mailed ballots for the November election, as voters attempt to avoid crowded polling places during the ongoing COVID-19 pandemic. Champaign County is one of many places across the country installing or expanding their use of drop boxes.

But the move toward drop boxes is not without controversy. Even as many places have expanded their use, others have pushed back or limited them. Tennessee's Secretary of State recently told a U.S. Senate committee that he feared drop boxes were a security concern.
Trending: Watch Democratic nominee Biden implode when asked about newly unearthed Hunter dirt