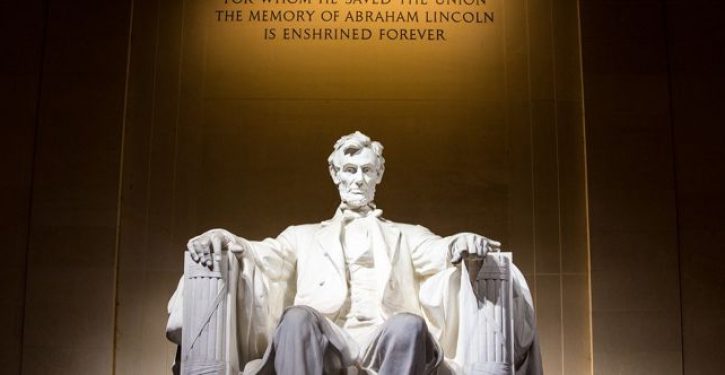 [Ed. – WaPo stirring the coals here?]
The results of the 1864 elections would heavily affect the outcome of the war. Lincoln and his supporters in the National Union Party sought to continue the war and defeat the Confederacy outright. Meanwhile antiwar Democrats, also referred to as Copperheads, looked for an immediate compromise with the Confederate leaders and the end of the abolition movement.

[…]

[Orville] Wood returned to the office later and … began forging signatures of the 16th New York Cavalry. Meanwhile, a clerk sat across the room signing ballots from the roster of names Wood had brought with him from home. Wood asked to personally deliver these fraudulent ballots, but Ferry said they would have to receive final approval from his colleague in Washington – Edward Donahue Jr.

Donahue soon arrived in Baltimore and met with Wood. It was revealed during this conversation that around 20 co-conspirators were already at work in D.C. to aid in the plot to deliver votes to McClellan. The following day Wood watched as Donahue and his crew formed a sort of assembly line, passing blank papers along to one another to be signed with the names of active enlisted men, wounded and dead soldiers, and officers who never existed.

In addition to operations in D.C. and Baltimore, the scheme extended back to New York.