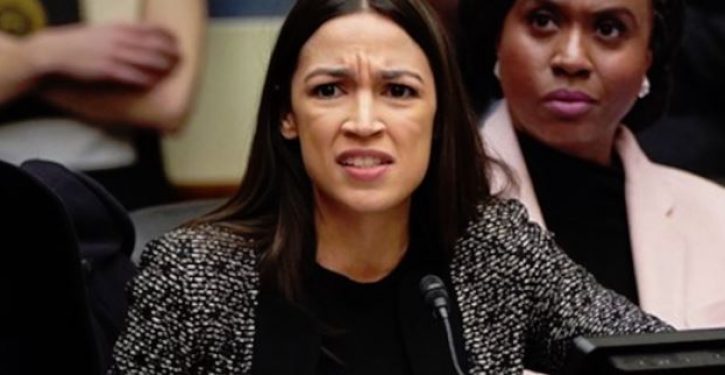 [Ed. – We smell a double standard.]
Rep. Alexandria Ocasio-Cortez is not a fan of the New York Police Department union's endorsement of President Trump.

The Democrat from New York said she sees a "potential problem" with police unions endorsing candidates. She made the remarks on Saturday morning, a day after the Police Benevolent Association of the City of New York took the unique move of endorsing Trump's reelection.

"NYPD union endorsed Trump. I'm sure this is part of their neighborhood outreach plan. Also, does anyone else see a potential problem with police unions — enforcement arms of the state with lethal weapons — promoting 'preferred' candidates for office or is that just me?" Ocasio-Cortez said.
NYPD union endorsed Trump. I'm sure this is part of their neighborhood outreach plan.

Trending: Biden tells potato farmer complaining about overregulation to get job hauling chicken manure

Also, does anyone else see a potential problem with police unions – enforcement arms of the state with lethal weapons – promoting "preferred" candidates for office or is that just me? https://t.co/UlmigAuedh

— Alexandria Ocasio-Cortez (@AOC) August 15, 2020