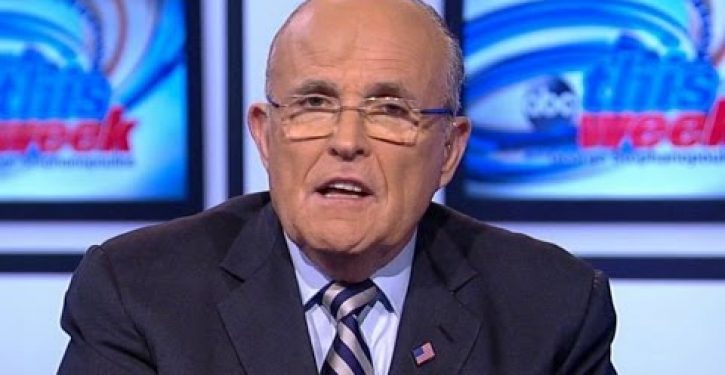 [Ed. – With all due respect to the mayor, we can think of far dumber things Biden has done.]
The global coronavirus pandemic has shown us all that Joe Biden made the "dumbest" statement of the year in saying China's no threat, according to President Donald Trump's personal attorney Rudy Giuliani.

"He's completely compromised, and maybe that's why he says stupid things like China is no threat," Giuliani told "The Cats Roundtable" on WABC 770 AM-N.Y. "That could be the dumbest thing that's been said all year."

Giuliani was referring to Biden's son Hunter still reportedly holding a stake in Bohai Harvest RST (Shanghai) Equity Investment Fund Management Company.

Trending: Biden 'did not come off as clinically senile' during the debate? We'd like a second opinion

"[Biden is] compromised by the fact that his son is in business with the government of China – to this day he remains in business with a Chinese-owned entity," Giuliani told host John Catsimatidis. "And we don't know how much they've made, because the press never asks them.